Coming Up On WCPW Loaded This Week! (17 August, 2017 On WhatCulture Extra)
'The Villain' looks to bounce back against Ricochet!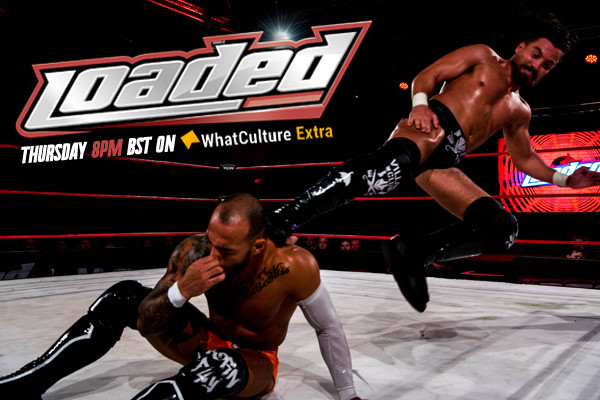 Last week on WCPW Loaded, it was umbrella-hell between WCPW Champion Joe Hendry and Marty Scurll, as a pair of brolly beatings left both men in the shade. The ref was down for the count as the chaos unfolded, and once he surveyed the carnage he was left with no decision but to rule a no-contest - much to the eternal chagrin of 'The Villain'.
Having only just escaped with his title yet again, 'The Prestigious One' has placed a moratorium on Scurll's challenge. With a rematch denied, the global phenomenon isn't about to sit around moping. Instead, he'll look to thumb his nose at Hendry this week with a match against the sensational Ricochet, in what is sure to be a thrilling encounter.
Over a year after Martin Kirby spoiled Jay Lethal's blistering contest with El Ligero in just the second episode of WCPW Loaded, 'The Franchise' finally got his rematch out of Adam Blampied - and accelerated the GM's departing hair-problem in the process. With the added bonus of the Magnificent 7 briefcase on the line, soon every WCPW star wanted in. Wilting under the pressure like a pansy in a punch press, Blampied creased to the demands of Gabriel Kidd, Rampage, Primate, and Drake. This stunning sextet will collide this week for the briefcase - in a ladder match.
War Machine's war path continues, and after seeing off the Kings of the North last time out, WCPW tag team stalwarts Moss & Slater are up next in an attempt to halt the juggernaut. Will the their pure power triumph over the experience of WCPW's first ever tag team champions?
Make sure you tune in for all this and even more exhilarating action on WCPW Loaded, 8pm BST (3/2C), Thursday 16 August on WhatCulture Extra, Friday 17 August on Twitch, and Saturday 18 August on YouTube!
Upcoming Events
Recent Events